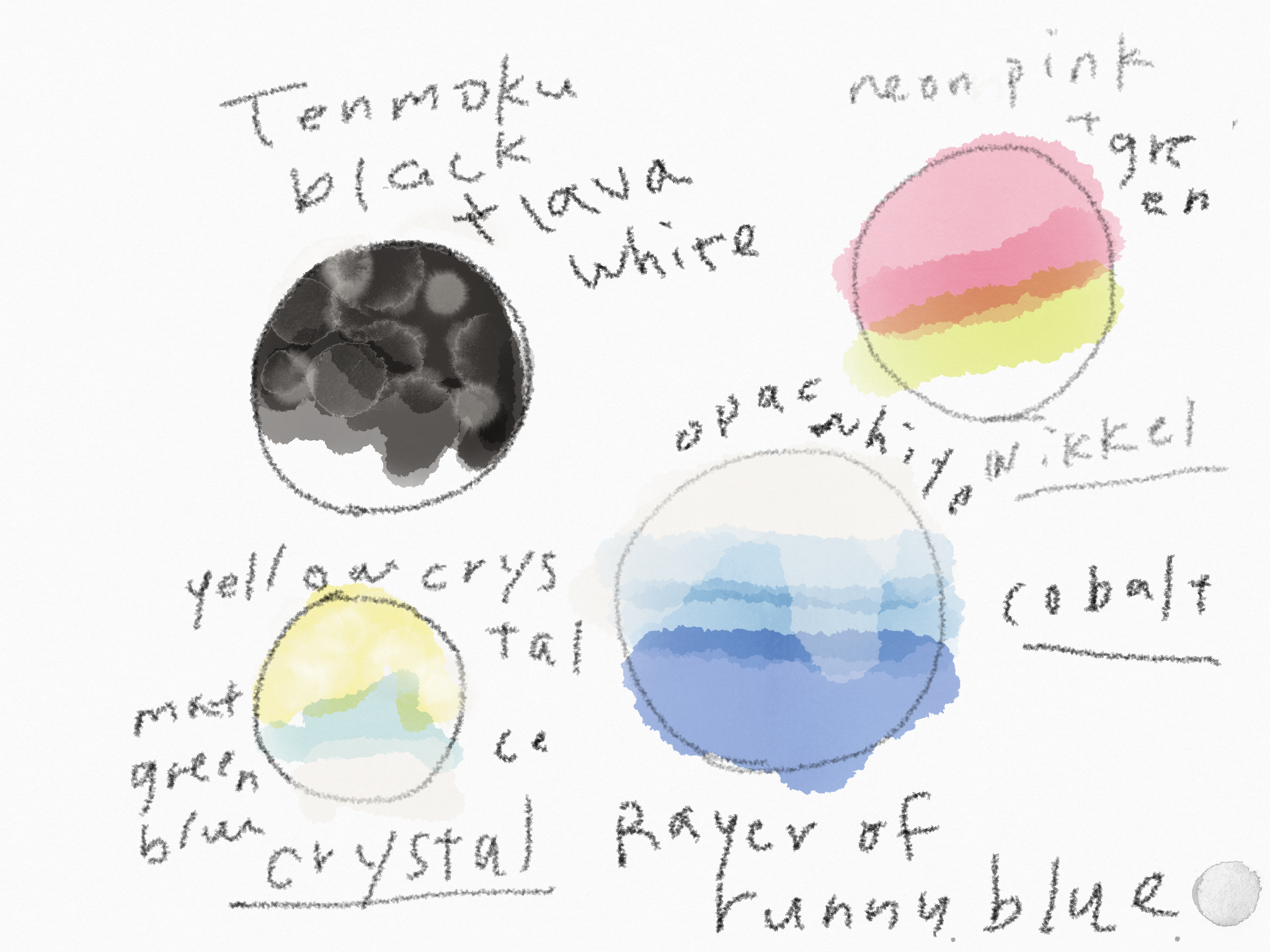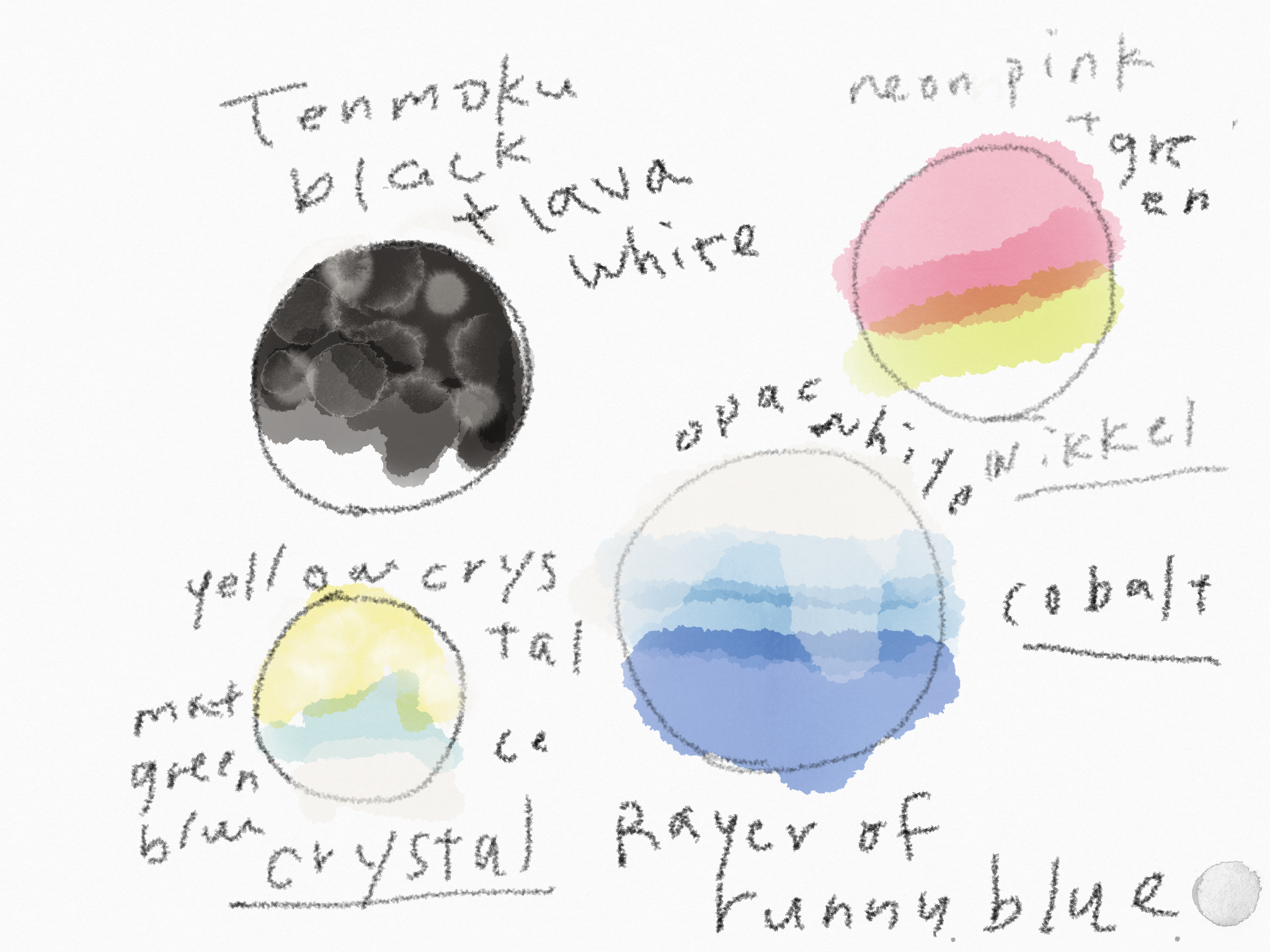 keshiki (2018)
Keshiki (landscape) is Japanese word used for appreciating ceramics. It indicates the features that appear on the ceramic's surface shaped by uncontrolled conditions such as the intensity of fire or the effects of gravity.
Admiring these unexpected expressions of the glaze is a unique aesthetic of Japan. A perspective of seeing a larger landscape in a small details enables us to see and feel unlimited features.
For this piece, I focused on a concept of the Keshiki and tried to widen and flatten the surface to make it easy to spot on the features of glaze.
By facing to the glaze and looking deep inside of it, one is presented with a potential of finding the mysterious depth to the surface and wonder in the glaze landscape.
//
景色とは陶磁器を鑑賞する際に使用される用語で、窯の中での炎や重力によ る釉薬の変化など、様々な要素によって器の表面に現れる釉薬の表情をさします。
こうした偶然ともいえる予想外の表情を愛でるのは日本独特の感性であり、小さなものの中に大きな風景をみる視点には無限の広がりを感じさせます。
この作品では景色という感性を理解するために、より釉薬の表情に注目できる平面でこのコンセプトを表現することを試みました。目線の高さに掲げられた釉薬と向き合い、その奥を覗き込むことで、日本人ならではの美意識に寄り添ってみて下さい。